Hello Guys

First of all, i am a complete noob when it comes to Duplicati and I have never actually made a backup with it. I will try to make this quick.
My stepdads computer kept having Issues with Windows so i installed Linux mint on his computer and made it completely foolproof. I told myself that if he ever needed a Backup there is 64 Gigabyte one from 2017 on an external hard drive (Duplicati)
Now that he actually needs some of the files from the old Windows partition i am unable to restore it.
I have no Idea who made this backup and my attempts on restoring it always gave out errors.
The backup that was made in 2017 has the folowing contents: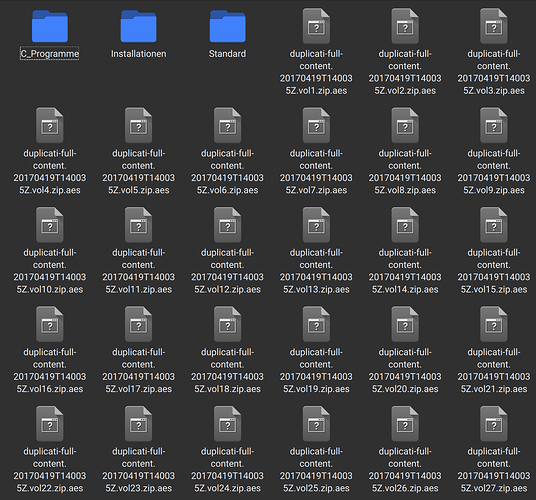 …and so forth
Is there any way i can restore from this?