Hello,
Duplicati is not showing errors in the log.
During todays backup my laptop was disconnected from WiFi (1.07.2020).
Duplicati shows red notification icon in the taskbar correctly.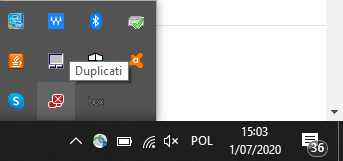 after clicking OPEN - main window appears, with red notification on bottom "some errors…"
after clicking SHOW - the backup log opens.