I just clicked on "Restore Files" in my test backup and immediately had a number of orange warnings pop up saying "Warning while running test". Clicking on the Show button, brings me to the logs but the last log entry does not contain any warning at all: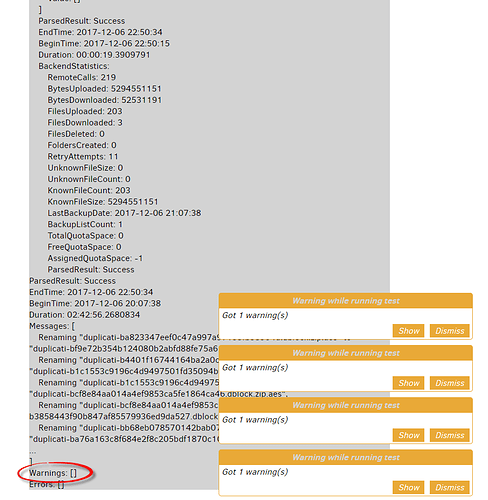 What's going on?
Or do those orange messages refer to a different log entry and not the latest one? How am I supposed to know which ones I'm supposed to look at?
I looked through several of them and found an error, not a warning: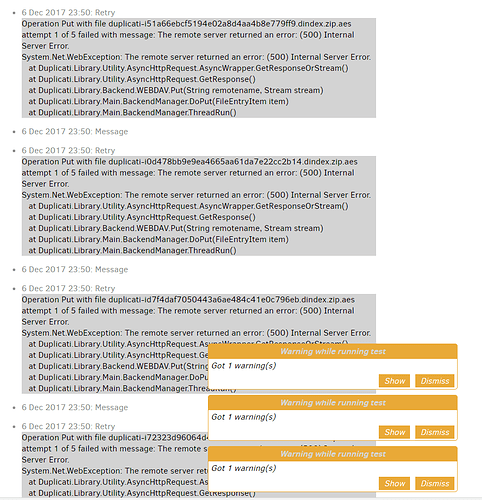 What does this error mean?
UPDATE: I just tried the same again and got the same warning messages again, but this time I noticed that when I go to the logs, the entries I am seeing there are not at all related to the warning messages, not only because they are errors not warnings, but mainly because the log entries are half an hour old… I just don't understand it.