Starting with release 2.0.3.5_canary, the Chrome browser doesn't show any information in the status bar besides the name of the backup job and a green increasing background.
When viewing the running backup at the same time with MS Edge, the status bar shows everything expected (see screenshots). Additionally, with Edge a new kind of small status bar at the backup job is being shown. With Chrome, this is missing too.
OS: Windows 10 pro 64bit
Does anybody have the same issue?
Chrome: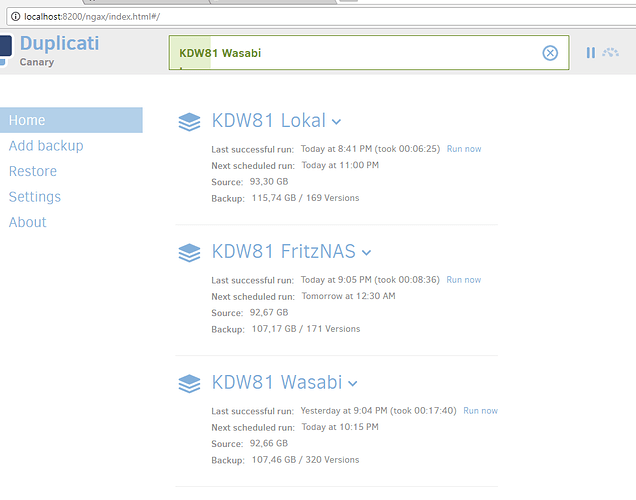 Edge: