How can I change my backup configuration? (Backup-time, backup-files and so on)
Have you tried here: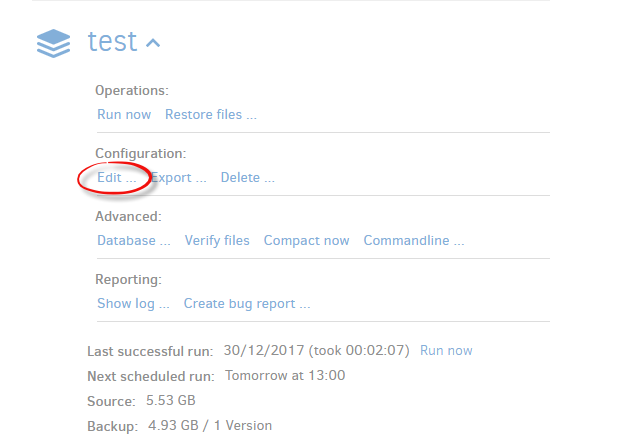 tophee< Thanks for the fast answer… I forget to mention, that I use Duplicati 2.
And there are not the points you had wrote
Tophee got to the "Edit …" menu shown in his screenshot by clicking on the job title. Does nothing happen when you click on that?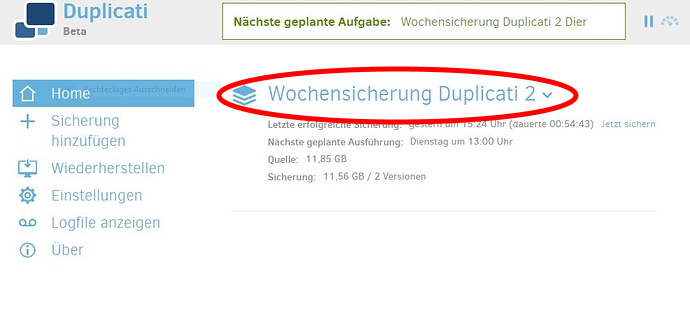 JonMikelV >Thanks for the answer. This was the tip I need. Oooooh! how painful.I think I need a spectacle.