If you get email notifications of your backups then the version should be in there, otherwise the Duplicati logs are stored in the databases - "global" errors in the main db and job specific ones in the job dbs.
For job logs, open the job menu and click "Show log". In there you should see timestamps with a one or two word summary - click on one of them to expand for details. Here's what it looks like expanded: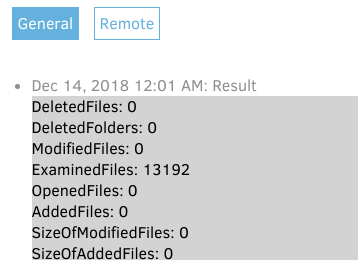 Global logs can be found on themain menu -> About -> Show log page.