Hi,
I cannot add new folders to my backup. Whenever I go to
Backup > my backup > Edit… > 3: Source Data
and click the triangle that opens the Home folder, Duplicati crashes.
In detail:
When I try to open the Home folder, first the icon vanishes: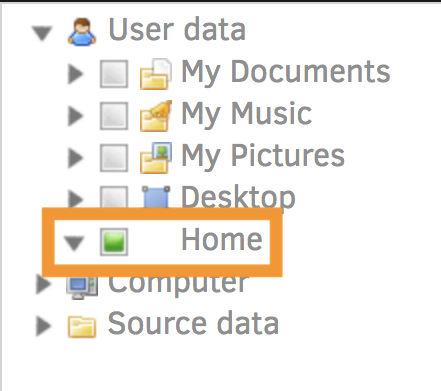 Then the Duplicati server crashes. The UI shows a Connection Lost message:

Afer restarting Duplicati, this error message occurs:

I already repaired the database but this had no effect.
Prior to this, a couple of backups gave me warnings about a missing fileset, for example:
Expected there to be a temporary fileset for synthetic filelist (13, duplicati-b015a3573200c46c19fa3a5f38be96ae3.dblock.zip.aes), but none was found?

However, I suppose these are not related to the data source crash issue but I want to mention them here just in case.
How can I fix this issue?
Thanks,
Christoph